The Social Few is a data-driven growth agency with cutting-edge digital expertise. We work towards enabling a more inclusive society.
We focus on minority groups and non-normative perspectives in order to future-proof organizations by including more perspectives. By doing so we aim to understand and reflect the society we live in.
We were founded in 2016, initially as a think-tank with the aim of developing a HOW TO methodology for efforts regarding diversity, inclusion and belonging. In 2019 we merged with the digital inclusion agency, IAC and became the first agency in the Nordics with focus on growth and innovation by adding more perspectives, based on data-driven methodology.
The Social Few is founded by four members, all with different perspectives and from different sectors, industries and disciplines. Collectively, we speak ten languages and come from different regions of Sweden and the world. as do our partners and suppliers, within their respective areas of expertise.
This gives us not only expertise within our field but also deeper perspectives and knowledge regarding the very complex target audiences we include in all of our efforts.
Our way of working is digital, iterative and incremental with the focus of solving and overcoming challenges, in a quantifiable and measurable way.
Growth through
inclusivity
By using our uniquely developed methods, we conduct surveys adapted to various languages and target groups, hold digital dialogs and pursue communication initiatives with focus on the part of the population many often talk about and not with, minorities 
We also assist various types of organizations with the future-proofing of their organisations and operations by accelerating the pace of innovation and growth – so as to be more resilient to change. This by implementing an inclusive infrastructure and facilitating leadership. And by that increasing the organisation's perspective density.
Measurements and insights
Internal insights/perspective data
We have established that the combination of high Perspective density combined with inclusive leadership results in a tenfold increase in the pace of innovation.

Therefore, our aim is to help our clients to quantify their existing perspectives, and to measure the perspectives they lack and require, in order to create the best possible services, products, organization, communication. With that also see growth both regarding employee well being but also from a financial and innovation perspective.
External insights/surveys
We conduct quantitative surveys and dialogs with the Arabic, Persian, Somali, Spanish, Polish and English speaking minority groups in Sweden.

Our surveys are adapted to various languages and conducted based on stratified random sampling, and are anonymized and GDPR compliant.
Inclusive marketing and dialogues
With our leading-edge digital expertise, we utilize unique insights and segmentation models to generate measurable campaigns and key findings in order to efficiently reach, include, engage and activate minority groups through social media. That is why we also have a penetration of up to 98 percent of minority groups, such as the Arabic, Somali and Farsi speaking populace in Sweden. This is a first in the Nordic region – an achievement that is unique to our agency.
We provide our clients with inclusive leadership in order to enable them to create an inclusive infrastructure and utilise different perspectives in an organization with high Perspective density.
We often collect and analyze open source data or do our own quantitative/qualitative research. This can be done within organisations internally among your employees as well as externally among minority groups.
The data is then refined into relevant insights that are adapted to the assignment concerned or forthcoming strategies.
Based on dialogues, data and insights, we will assist you in the development of functioning strategies with a focus on conversion and actual impact.
We generate and utilize measurable findings to activate the individuals and target groups you wish to understand, reach and impact, internally and externally.
Everything that we do is quantifiable. Naturally, we deliver insights needed to provide you with solid proposals for the future development.
For matters regarding:

Collaborations

Press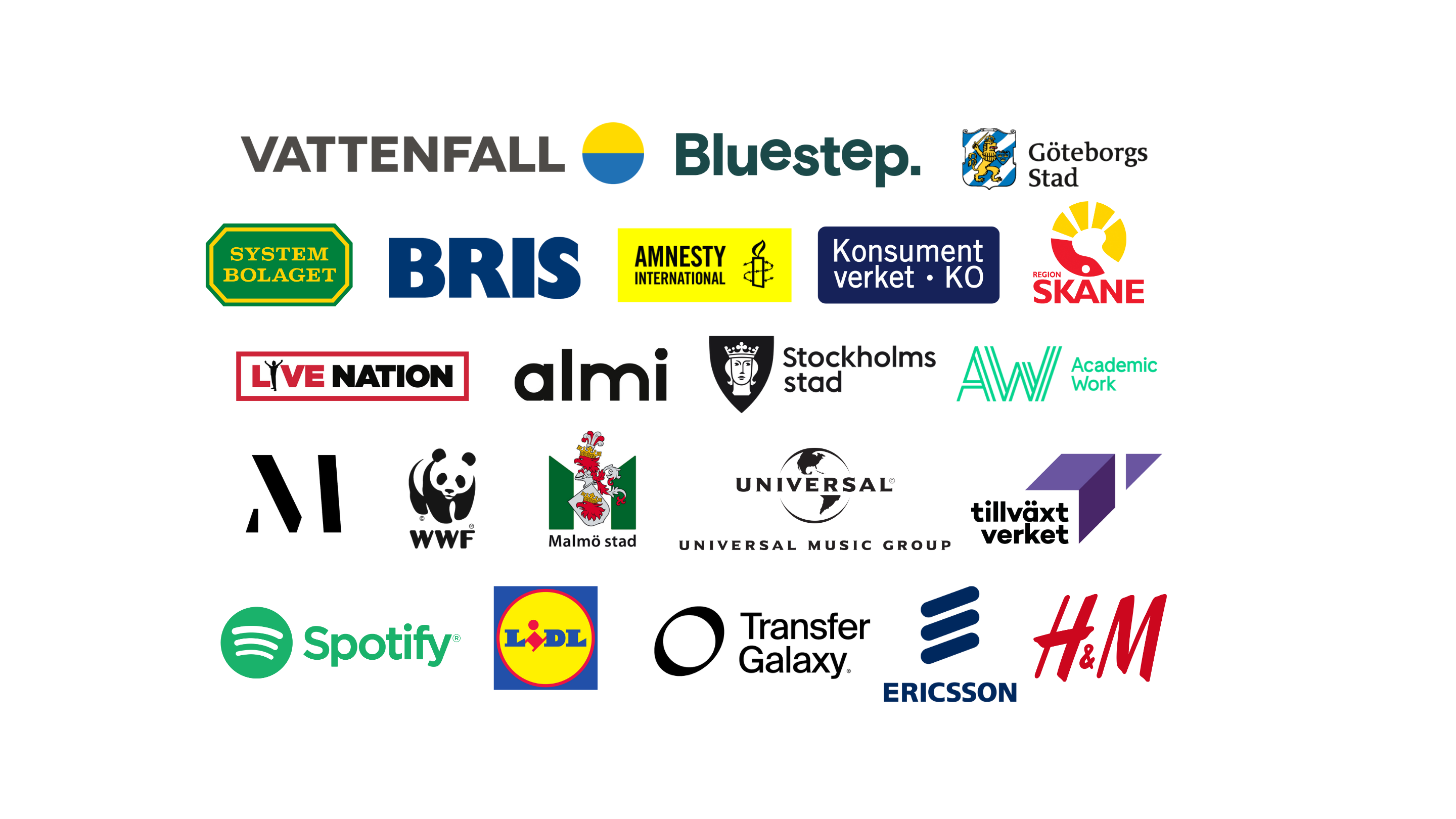 Subscribe to
inclusive insights

Please enter a valid email address.
Something went wrong. Please check your entries and try again.